Organize your
Secret Santa Bash
Easily organize a Secret Santa party online with friends, family, and co-workers.
Start here
Create your party.
*
All information entered here can be updated in the
host dashboard
after the party is created.
*
Please list the host as the first participant.
*
Participants will
not
receive an introduction email until the host starts the party from the
host dashboard
.
Add a new rule
Force or prevent participants from pairing with one another.
4. Personal Message (optional)
*
This message will be included in the introduction email sent to all participants.
Buy me a coffee
(if you want to)
Don't worry, it's simple!
How does it work?
Add participants and rules.
Enter the party details and the name/email of each participant in your Secret Santa party.
Add rules to prevent or force specific Secret Santa pairings if desired.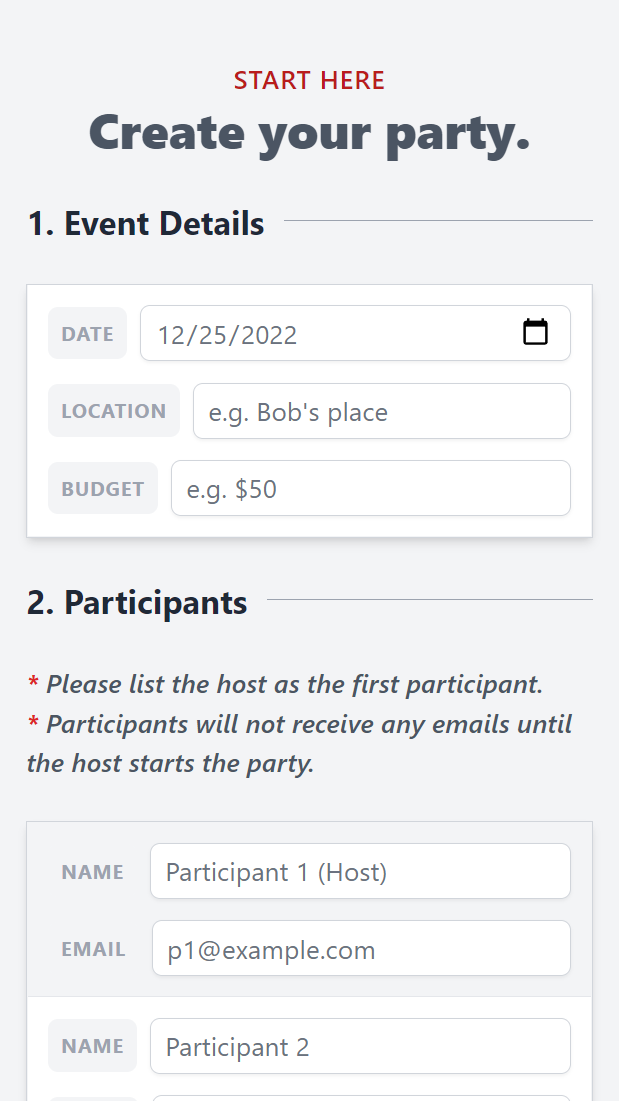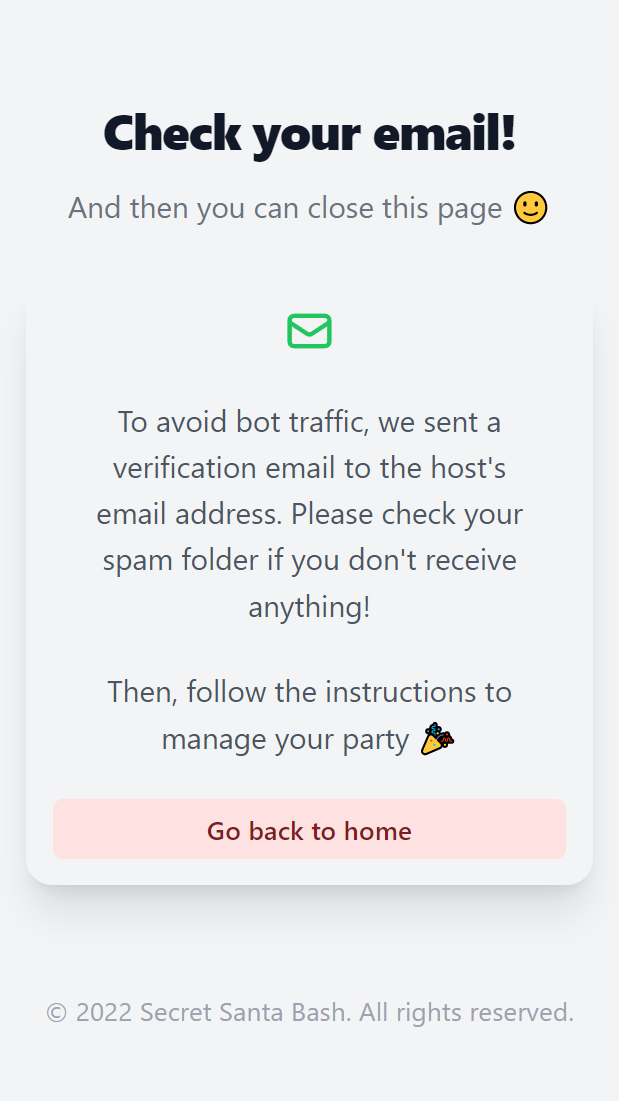 Manage your party.
From the Host Dashboard, the host can add/remove participants and rules even after creating the party. Once the host starts the party, Santa will personally deliver an email to the inbox of all participants!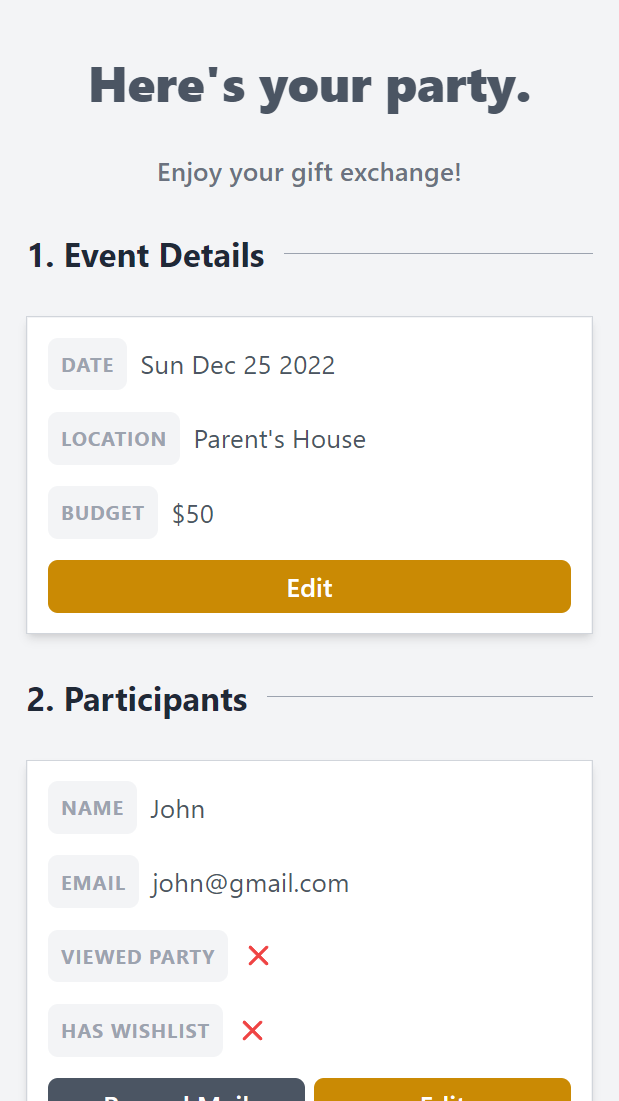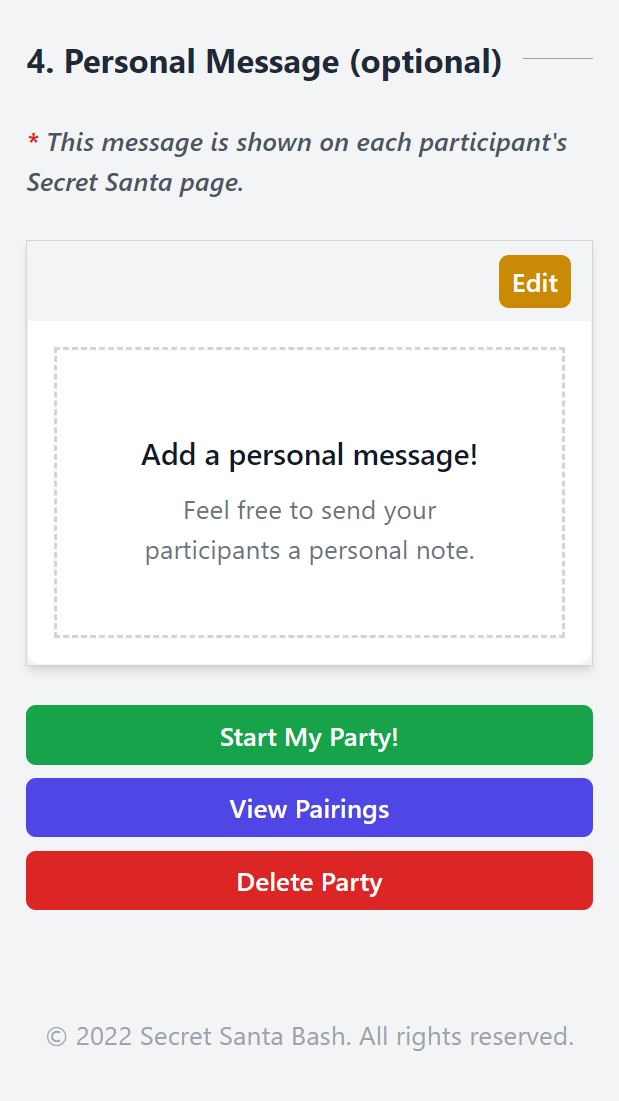 View your assigned gift buddy.
Each participant will receive an email with a link to their personal dashboard. Here, they can view the party details, the person they are buying a gift for, and this person's wishlist.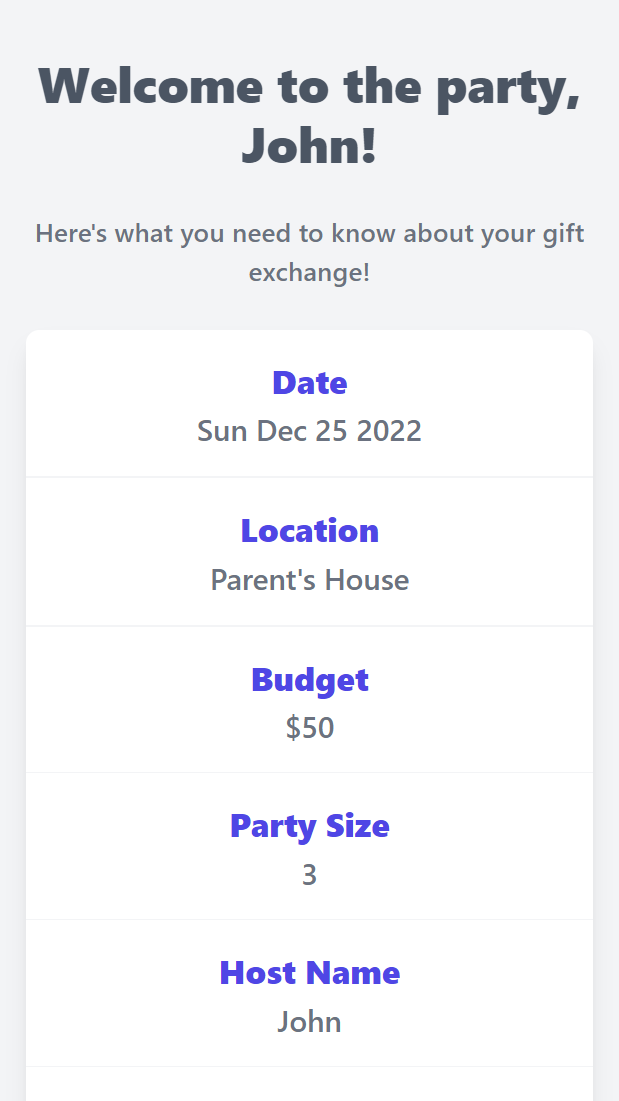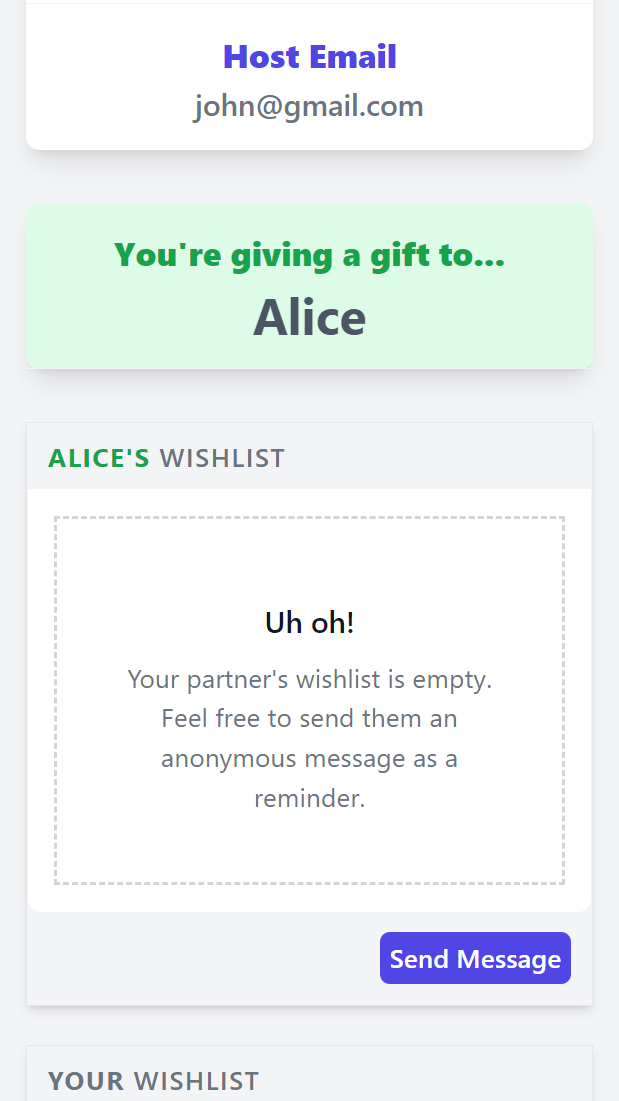 Update your wishlist and send anonymous messages.
Each participant is encouraged to update the wishlist on their personal dashboard. They can also send anonymous messages to their assigned gift buddy to clarify wishlsit items or remind them to update their wishlist.